+5
sucker4plecos
goldfishbetalover
Sbenson11
caoder
CAAIndie
9 posters
What is or has been your most difficult fish to keep?

What makes it so challenging?

Has the difficulty of the fish increased your resolve to keep it successfully, or has it pushed you away?
all of my fish are easy... can't comment. Only have trouble keeping Red Bee Shrimps
they keep disappearing one after another in my tanks...

caoder

Pleco Poster





Posts

: 689


Join date

: 2013-09-07


Location

: Montreal



Nothing I keep is difficult, as long as I keep on top of everything that is.
I pick the easy stuff
Steve

Sbenson11

Support




Posts

: 2627


Join date

: 2013-09-08


Location

: Mt.Pearl, Newfoundland



so far so good for us!!!!!
we have (as most are aware) goldfish and bettas so far we have not had any difficulty!
just with losses......

goldfishbetalover

Veteran Member





Posts

: 1116


Join date

: 2013-09-08


Location

: Nova Scotia



I have had no success so far keeping altums..... those that I have had ended up with fungus and fin rot and melted away .... I will work on them and spawn them at some point.... but right now I am trying with P. leopoldi..... so far so good with all fish still doing well since I had them shipped....

sucker4plecos

Angel Fish





Posts

: 279


Join date

: 2013-09-15


Location

: Kitchener ON



I have trouble with male bettas. Even though they are in a filtered tank, right temp, regular water changes, they either get columnaris (or similar) or fin rot and they die before I can spawn them.

I think that next time (I am thinking of getting another male as I have a beautiful female that I would like to mate up with a male) I will try to put some salt in the tank... Plus I will be adding the famous almond leaves.

Biulu

Support




Posts

: 3694


Join date

: 2013-09-12


Location

: Montreal, Quebec



I get to check in with the obscure stuff - 47 years of fishnerding and access to rarer fish will do that. I do have my frustration fish. I believe that if you do your research into tank size, nutritional needs and water needs, and learn enough to respect the evolutionary history of a fish, keeping it alive should not be an issue
if it arrives at your place healthy
.
Miss one of those elements and you can have trouble with even the 'easiest' fish. I learned that the hard way.
So with experience, I can keep almost anything alive. But I can it thrive? That's the next level of question. Will it show its colour, its behaviour and will it address the meaning of life by breeding?
Nanochromis drive me crazy. They are lovely little red/brown dwarf cichlids from the Congo. Belowwater in Montreal gets them in about once a year, and every time they come, I swear I won't try them again. Then I do.
In the past, I've managed to keep these blackwater rainforest beauties for 6-8 months, and no more. I expect they are about 4-5 months old when they arrive, and they should live a little more than two years. So I am not successful with them. You've got to be able to keep a fish for close to its maximum lifespan, since we don't encourage predators in our homes (except for those &*%$#! swordtail eating cats).
This time, the ones I have have spawned, held their colour and are still (knock on wood) healthy after a good run. But the eggs haven't hatched and I don't get to see fry. I've succeeded with a fish if I get to share it, and so far, these little fish are still frustrating.
I also had a rough run with my Elassoma okeefenokee - an abject failure. I caught them myself and really wanted to get them going. They are murder to photograph, but really beautiful. I got babies from them, but not enough and they were all female. So it's lights out on a fish I may never see again.
However, a club member generously gave me a bag of really young Elassoma evergladei he'd bred, so I live and learn. Lesson one is their aggression is much less when they are in a group of ten or so - crowding's good. I didn't catch that many so maybe I started out the journey with bad directions.
They were crowded around a sunken log when I caught them in the wild, so maybe they clump around good habitats and live intensely social lives.... I saw it and didn't get it until I watched them in a tank.
I think once you develop your skills and equipment/resources to the point where you can keep fish alive fairly easily, it does not get boring. That isn't the challenge - that's just the ticket to the show. It took me a few years to get there, but once I arrived, worlds opened. You can learn so much from fishkeeping, so to me, success and failure are in the learning. If you don't learn something from a fish species, then you didn't succeed.
The point of view of the fish matters to - it wants a long healthy life, and you have to sort that out too. I don't see fish as disposable - each is a cool creature that deserves its shot at reproduction and as rowdy a life as it can get away with in a fishtank (that's why I don't do saltwater fish - 99% of them will never breed in captivity).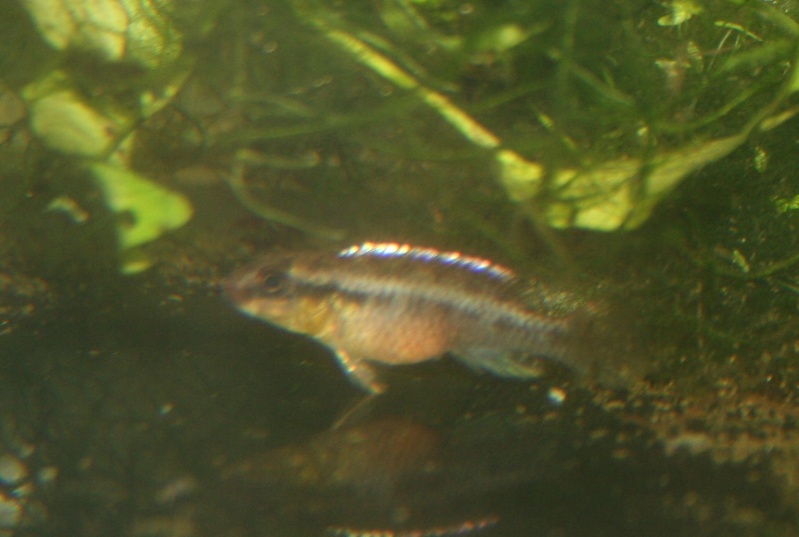 The frustrating Congo dwarfs - Nanochromis dimidiatus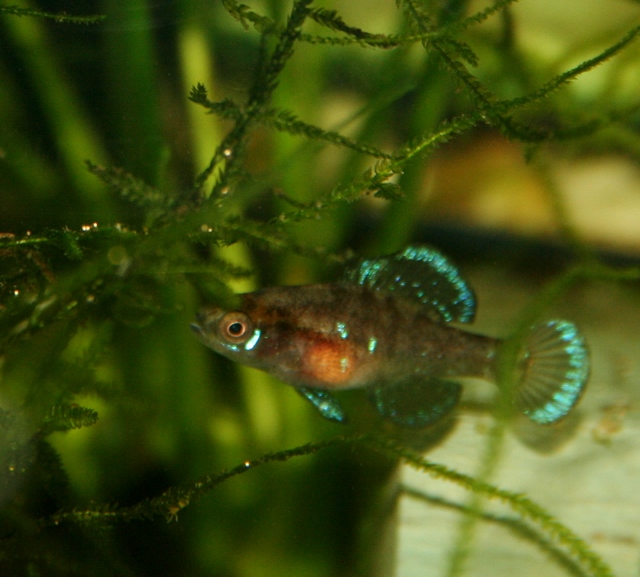 Elassoma okeefenokee

GaryE

Veteran Member





Posts

: 2505


Join date

: 2013-09-07



My ID shark, but only because of his skittish-ness. One small bump of the tank sends him scurrying.

Sandman1969

Angel Fish





Posts

: 398


Join date

: 2013-09-15



Haitiensis.. the Black Nasty, beautiful large aggressive cichlid, but prone to internal problems like bloat. Water temp is key, must be kept no higher than 76, and heavy current is a must. Nandopsis Beani the same situation, would like to raise one of those as well, but a very rare find, as yet no can locate without importing from US.. cant justify the $$$$.

Suprd71

Angel Fish





Posts

: 296


Join date

: 2013-09-08


Location

: North Bay On.



Similar topics
---
Permissions in this forum:
You
cannot
reply to topics in this forum